BEASTS OF NO NATION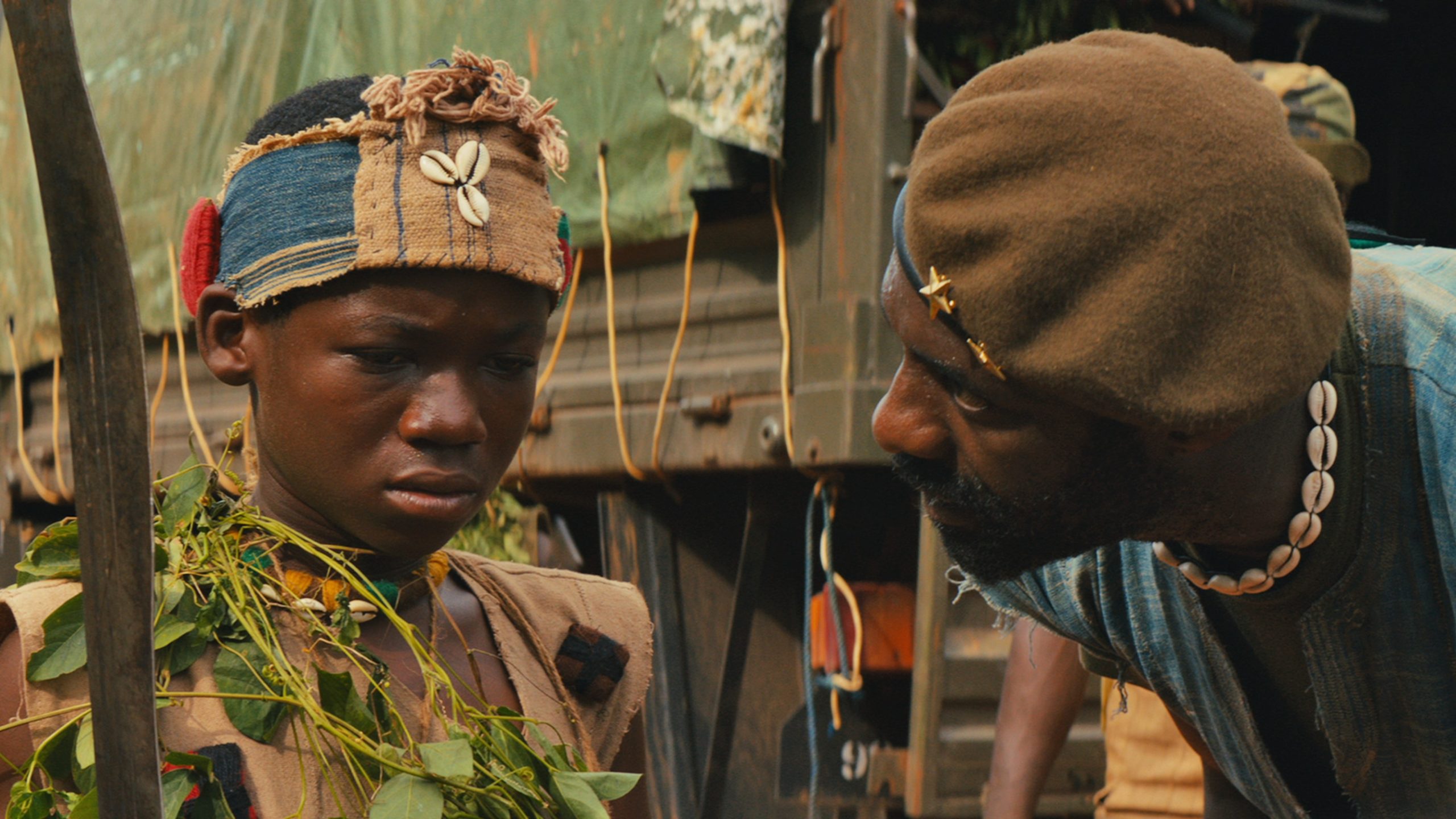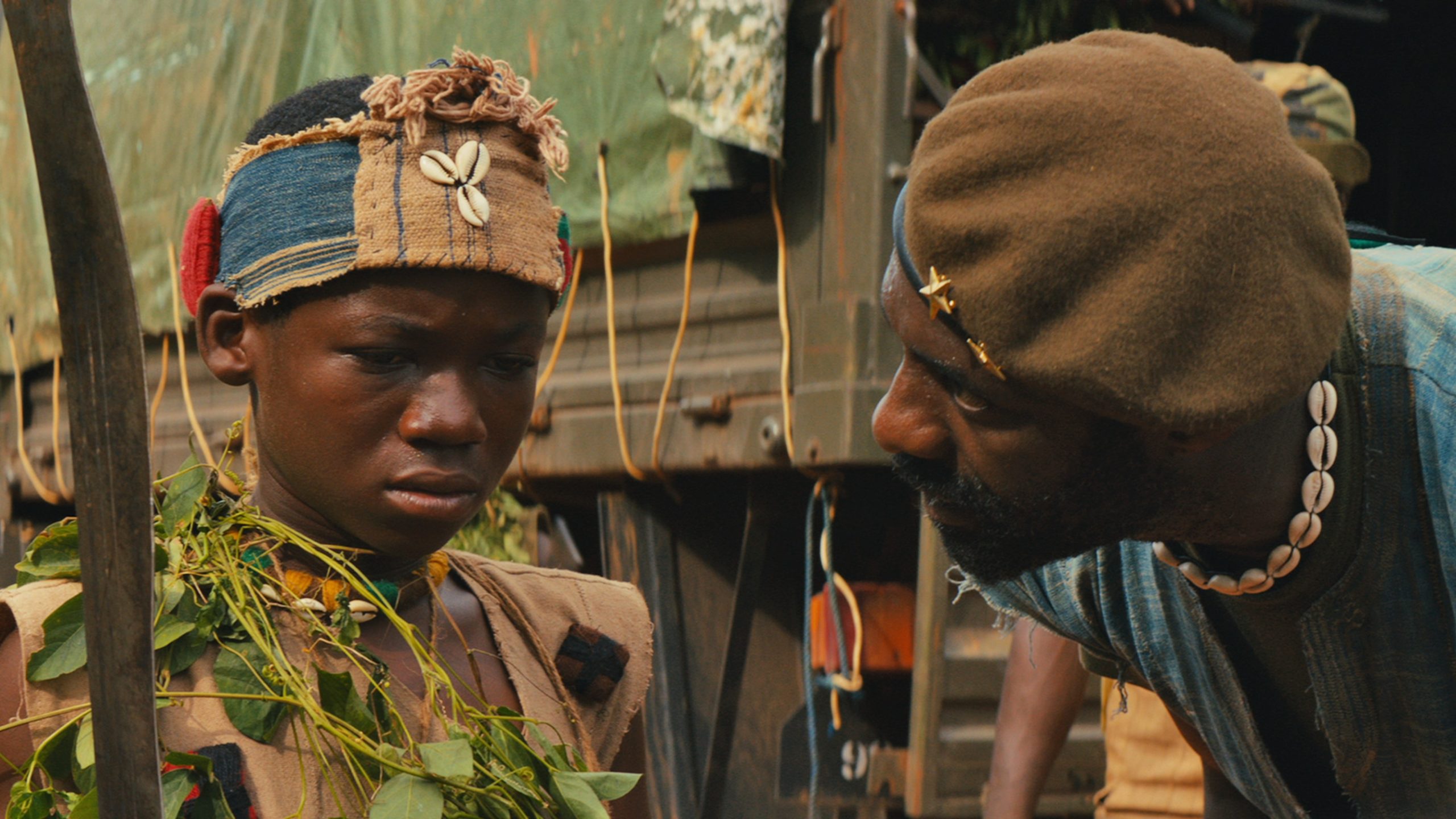 A drama based on the experiences of Agu, a child soldier fighting in the civil war of an unnamed African country.
Beasts of No Nation tells the story of Agu, a young man from an unspecified African country, who finds himself swept up into a rebel group populated by child soldiers and led by a brutal commander. Based on Uzodinma Iweala's novel of the same name, Beasts of No Nation stars Idris Elba and Abraham Attah and was written and directed by Cary Fukunaga.
It was screened in the main competition section of the 72nd Venice International Film Festival, where it won the Marcello Mastroianni Award.
The film was released in October 2015 and is available to stream on Netflix.
I am thinking as many good thing I can think because if you are thinking good thing, nothing bad is happening to you.

Agu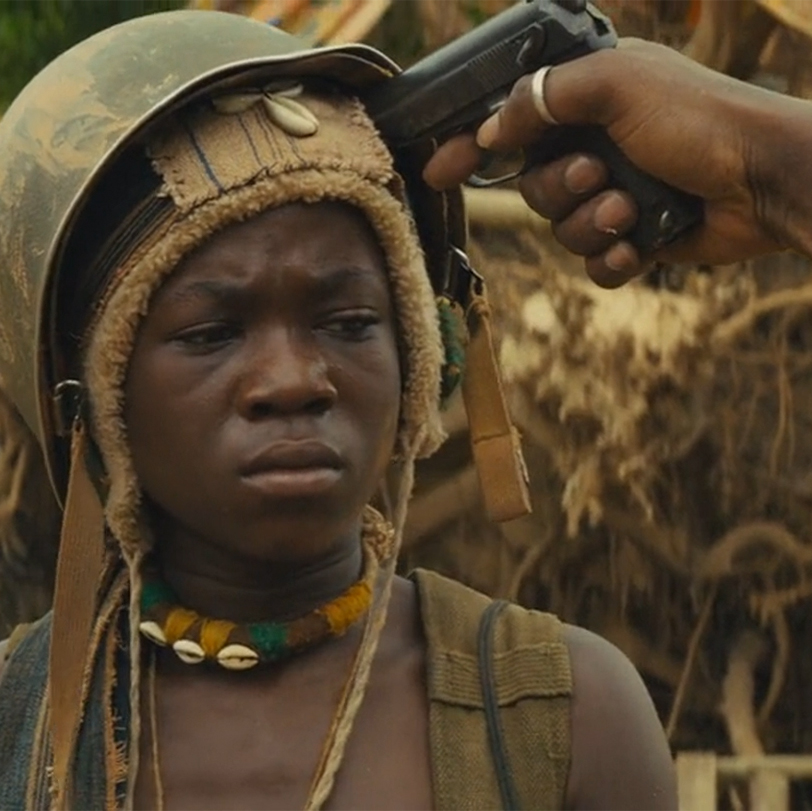 "And you, Agu?
You wanna kill Commandant?
Hey, Agu, I want you to kill Commandant. Come.
Push it."
"I will always protect you because you are my son. And a son always protects his father."